In this guide we give you an example of how you can use the Custom Reports function to pull off very useful data stored in Custom Fields.
The scenario is that of a football club and the editor of the match day programme wants to gather some key facts about the fans to put in the Featured Fan page.
The custom fields had already been created so the need is to report on those fields to gather information about Favourite League Player, Favourite Player of all time, and Favourite place in the ground to view matches.
Step 1
Think about your end game and only choose those Custom Fields required to achieve your goal: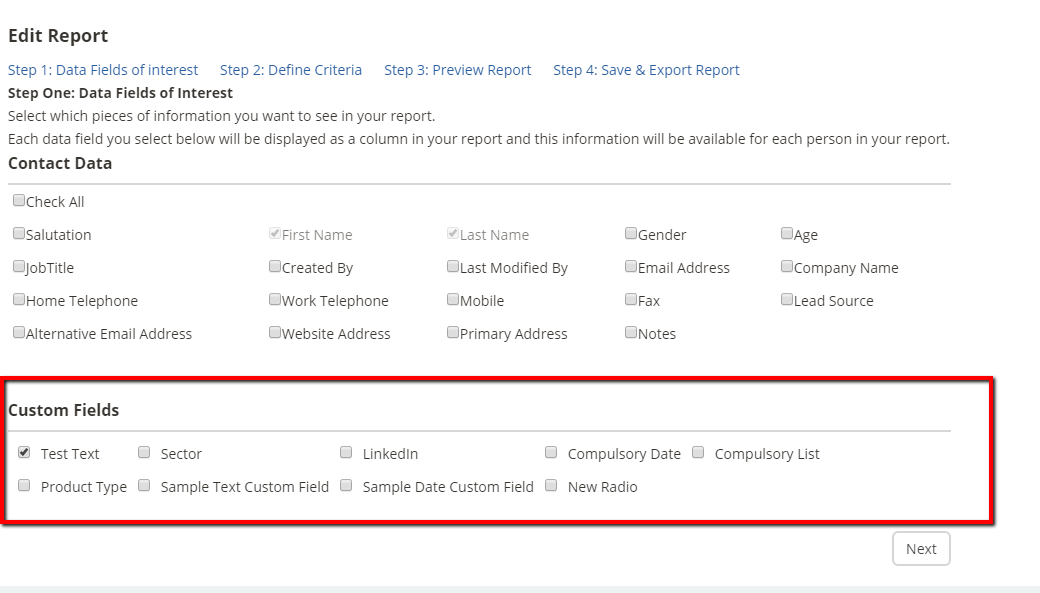 Step 2
You have the option to filter further the custom fields you have selected.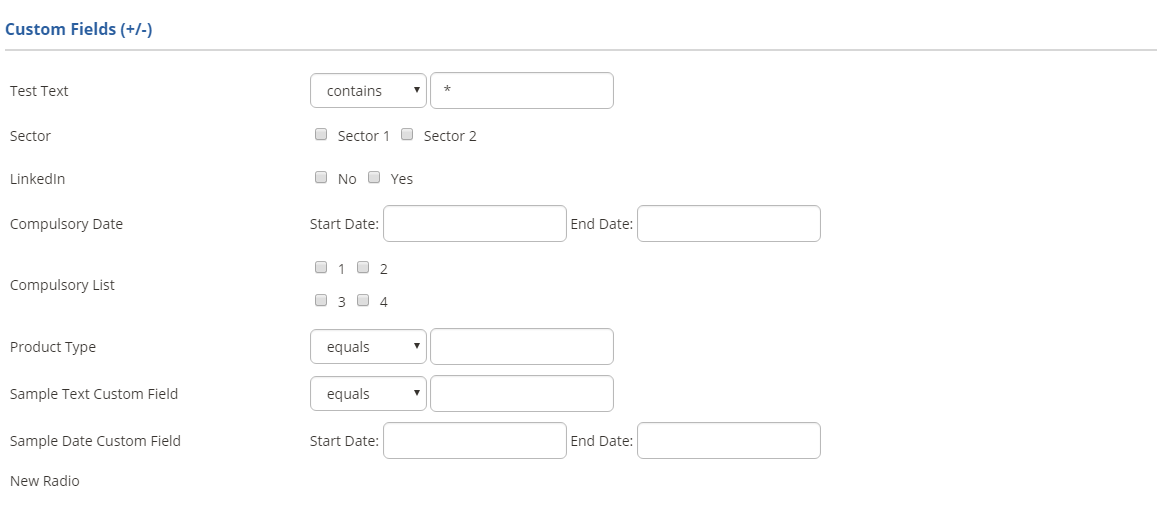 Step 3
The Report name and description in Step 4 is important, as you will be able to distinguish one report from another in your list easily:

Step 4
You can either export to csv straight away or go back into Reporting, click on the report name to open it, then export to csv:

Once your report has run you also have the "create as group" link to create a group from your report.
So you can see how useful Custom reports are and how useful it is to create Custom Fields to store information relevant to your Business/Company.