Step 1 Reporting > Contact Reports:
Once you have saved your Contact Report you can either Export, Add Results to Group or delete it.

Just click on the Name of the report and you have the Export and Add Results to Group buttons available to you.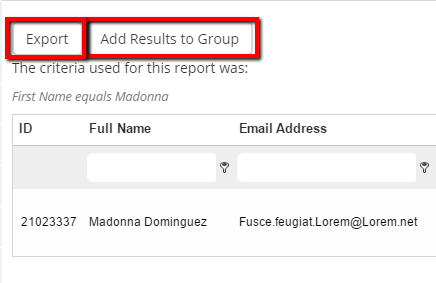 Step 2:
To add your results to a group click on the Add Results to Group button: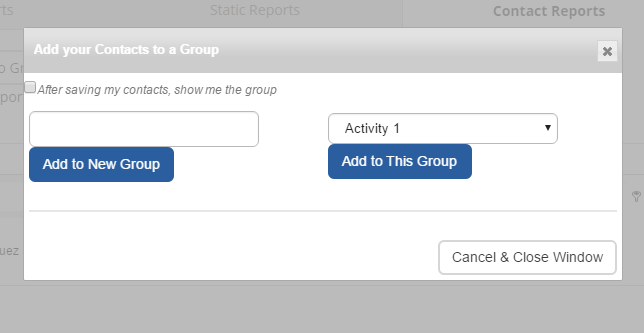 You have the choice of either adding to a New Group or adding to an Existing group. If you want to add to a new group just type in the new group name and click on the Add to New Group button. If you want to add to an existing group then click the drop-down and click on your destination group. Then confirm by clicking on the Add to This Group button.
You have successfully added your contacts from a Contact report into a Group!