To create the most effective SMS campaign, its likely to need tags, these can personalise the campaign completely. This is how to create a good SMS campaign:
1. Firstly, select "SMS" on the left side of the homepage of your account
2. Next click the "Create SMS Campaign" button, and enter your desired campaign name.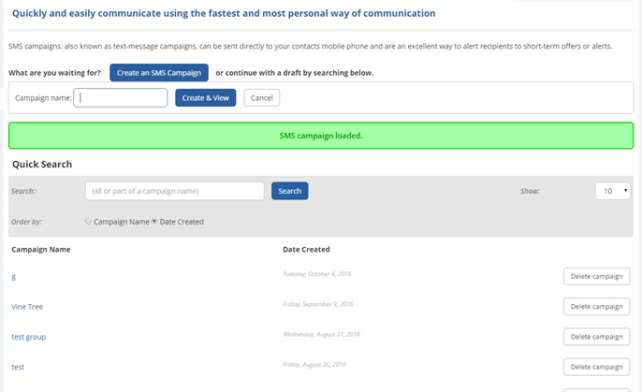 3. When you've filled out the basic info section, on the 'SMS content' section, see the below link, called "click here for tag list" and select it… as shown below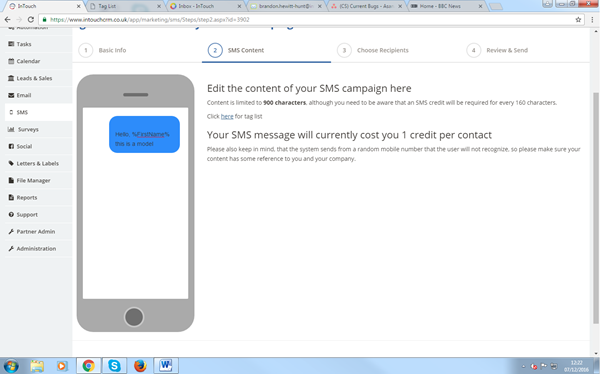 4. Now, simply select one of the tags from the list and copy and paste it into your SMS, and it will automatically update your SMS with contact info or organisation info of the recipients .e.g. %FirstName% and all the contact and organisation custom field tags.
5. To unsubscribe from the SMS campaign you simply have to reply STOP. So always good to include at the end of your SMS message: 'to unsubscribe text STOP'
P.S.
Don't forget, for every 160 characters, you'll be charged 1 SMS credit per contact selected; the max for one campaign is 900 characters.
PPS
You can also use SMS messages in automations. A powerful example of this is when using date-based automation you can send SMS messages shortly before you host an event.