You are now able to add an SMS message in to the steps of an Automated Campaign. So if you would like to send your customers messages in the lead up to a sale or an event, you can.
Firstly, you would need to select 'Automation' on the left module, then you will need to click on the title of your automation to open the actions OR "Create New Automated Campaign" if you are creating a brand new one.
---
Now all you have to do is click Add New Action (blue button) to add this action in. Select the relevant time delay (so this is from the time you have added contacts in the sequence), select Send SMS from the Action menu and enter your SMS content below.SMS
---
Now all you will have to do is add the relevant message you wish to send and click next.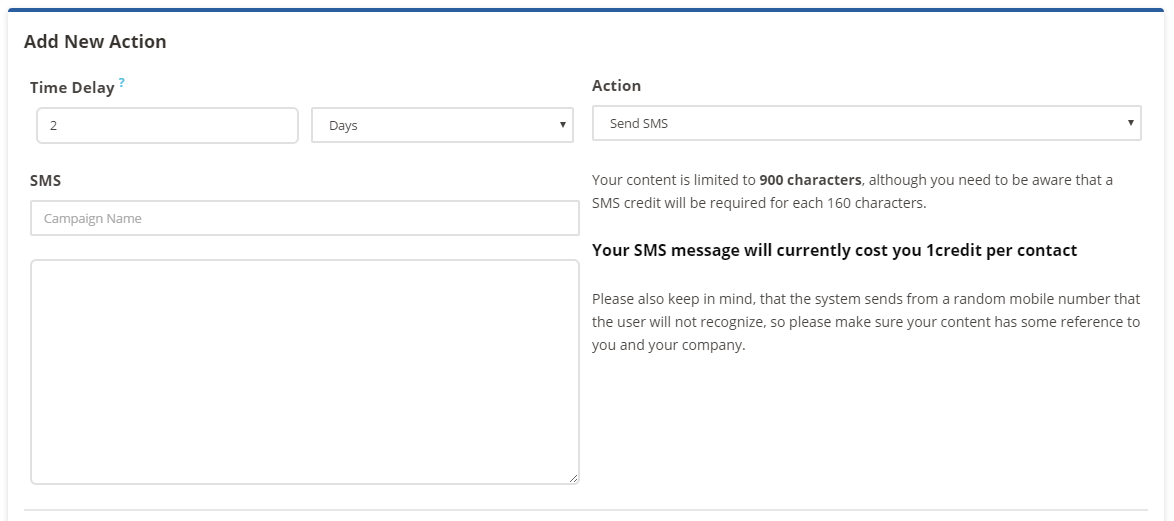 ---
Once you have completed that process, you will be taken back to the Automated campaign screen and you can see the SMS within the list of actions, ready to be sent when the campaign is started and then contacts added in.