If you would like to delete an unsent email campaign, go to SMS and click on SMS Campaigns.
Now all you have to do is find the relevant SMS campaign and click "Delete Campaign"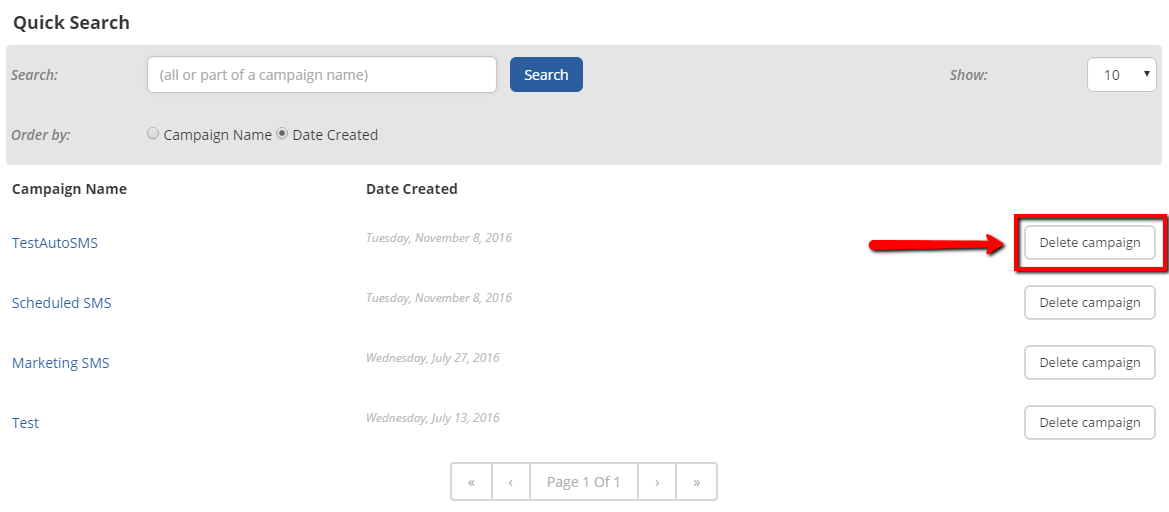 ---
To ensure you really want to delete that campaign we will ask you to confirm by clicking "Yes"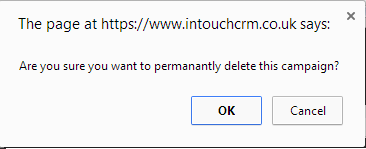 Please note!
Once you have deleted the SMS campaign, we are unable to retrieve that information for you.