If you started a SMS Campaign and haven't had chance to complete, you are able to go back and make amendments.
All you have to is go to the SMS section of the system and click on SMS Campaigns and then find the relevant contact using the search facility.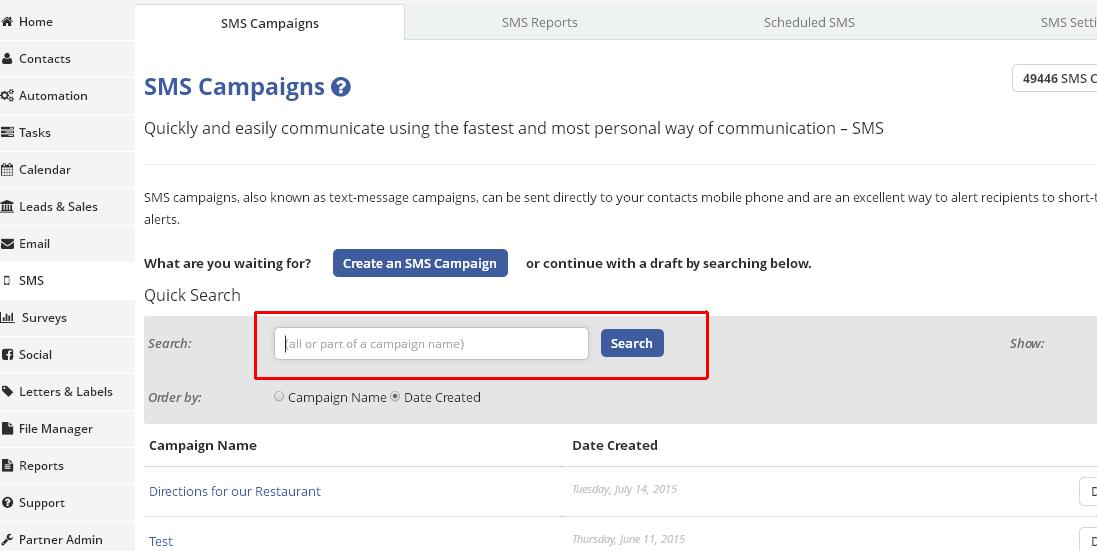 ---
Once you have found the one you wish to amend, all you have to do is click on it and press "Update & View" (as shown below).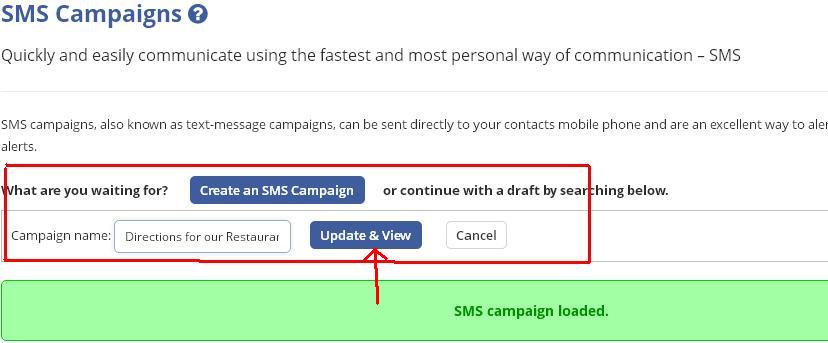 ---
Then all you have to do is make the amendments which you would like to for that SMS Campaign.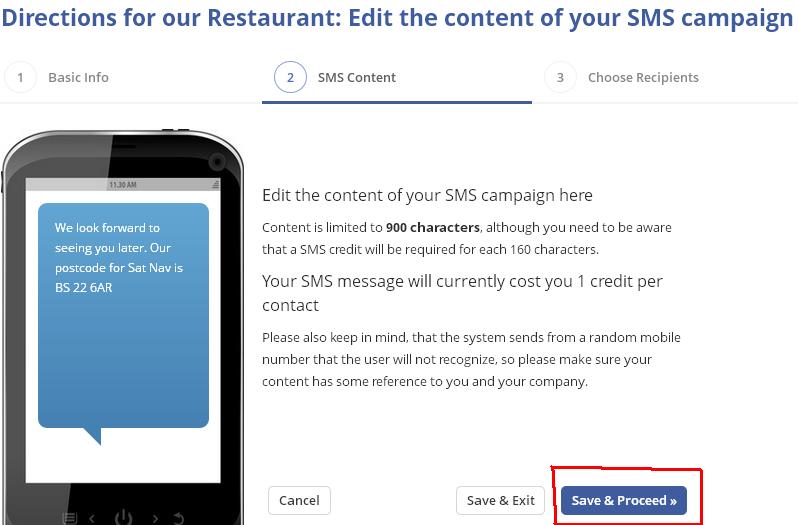 Once you have made the relevant changes, you can then either "Save & Exit" or "Save & Proceed" click the relevant one and it will be saved or sent.