If you have to contact a customer reminding them of a meeting or appointment or want to send them a quick birthday message offering them a free bottle of something or discount, you can!
To do this all you have to do is go to Contacts > Find the relevant contact either by typing in a name in the search bar or by selecting a name from the list below.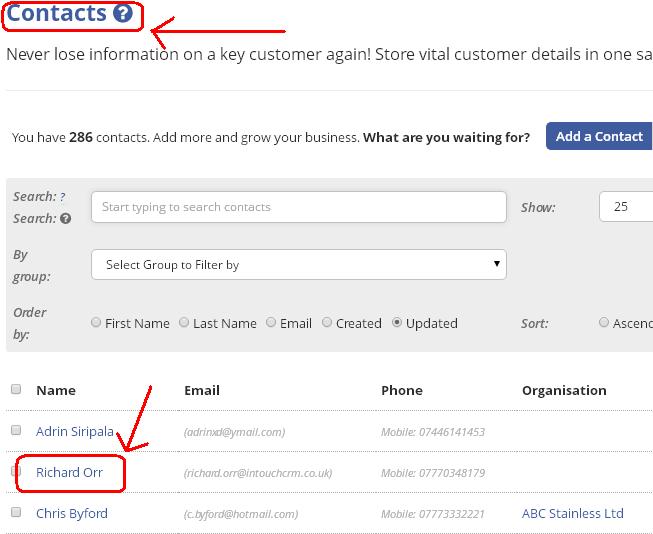 ---
Click on the contact you wish to send the SMS to > click on More Options within the contact record and select Send SMS.

---
Now all you have to do is type in the message you wish to send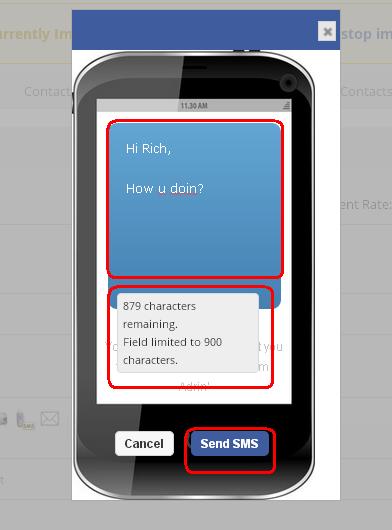 SMS Campaigns you are able to use up to 900 characters but an SMS credit will be required for each 160 characters.
The system will inform you of how many characters need to be used for the message that has been written.
Please note!
If you don't have any SMS credits on your account, please be aware that you will be charged for each one that is sent.
---
Once you are happy with your message, then all you will need to do is click "Send SMS". Once you have pressed that and the message has been sent it will be logged against that customer as a 'Contact History Note'.