If you have want to cancel or amend the time you have scheduled your SMS Campaign, you can!
All you have to do is go to the SMS part of the system and click on "Scheduled SMS"

Here you will see a list of all of your scheduled email campaigns.
---
Select the relevant one and click on "Cancel Schedule"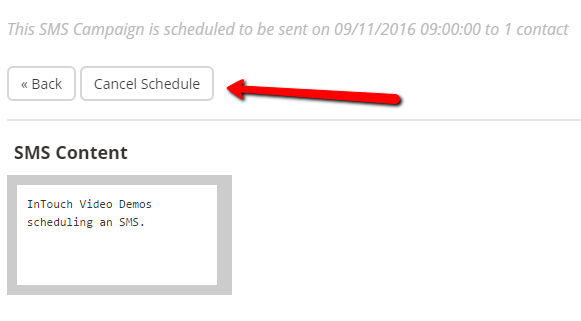 You will then see an alert appear, this is just making sure that you wish to cancel the campaign and if you are sure just click "OK".
---
You won't lose the campaign, all that will happen is that it will be placed within the draft section of SMS Campaigns again. You will find this under SMS Campaigns.