Once you have created an email campaign, you are able to either send it straight away or schedule it to a specific date and time which could correspond with your marketing or discount plan.
Go to the SMS section of the system and select the Campaign you may have been working on or create a new one.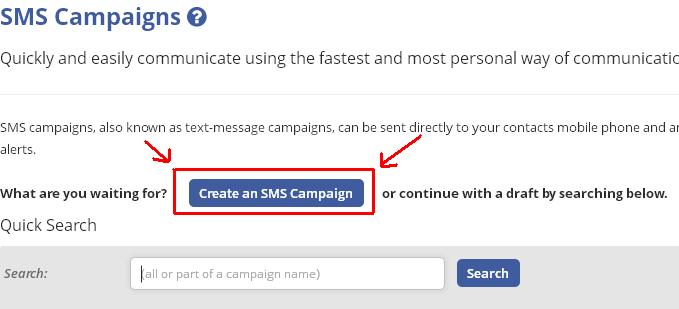 ---
Once you have opened the relevant campaign or have gotten to the final stage of creating one. You will be given two options, either send the campaign straight away or schedule it.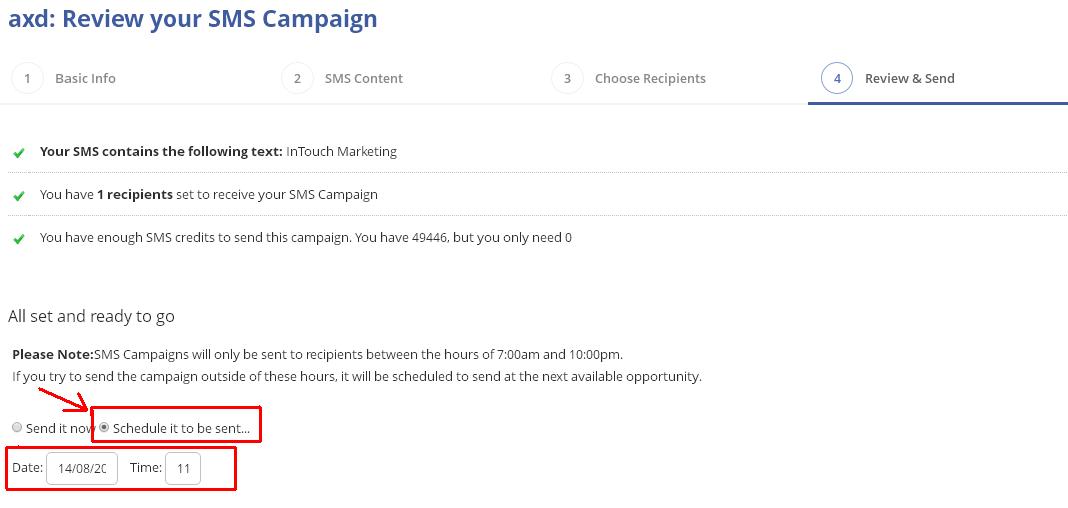 Tick for "Schedule it to be sent..." and then select or type in the relevant date and time.
---
Once you are happy all you will need to do is click on "Send my SMS Campaign".