Once you have sent an SMS campaign you are able to see relevant information about it... how many were sent, who responded and who unsubscribed.
To find these reports you have to click on SMS and select SMS Reports.

Then, click on the name of the SMS campaign, that you wish to see the report for.
---
You should now see this page giving you a brief overview of the entire campaign.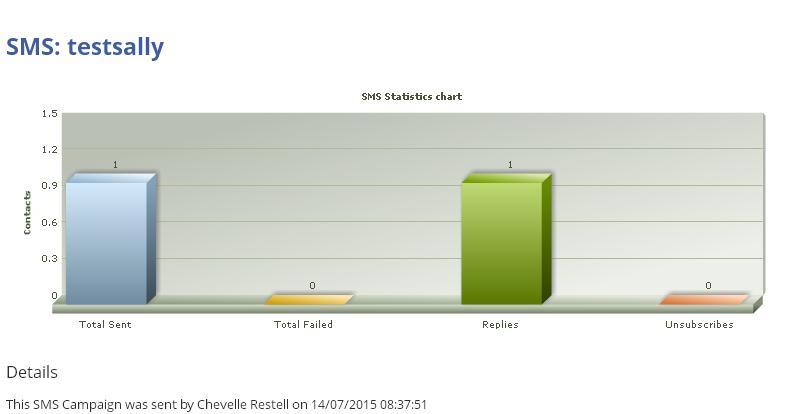 "Sent to" tab allows you to see exactly which contacts you selected for the campaign.
"Failed" are for those contacts who the message wasn't successfully delivered to.
"Replies" here you are able to see which contacts responded and what they said within that message.
"Unsubscribes" are those who replied with Stop to unsubscribe from your message.
"Content" this allows you to see the message that was sent to your customers.