In this step-by-step guide, we'll be showing you how to export your Survey Results to an Excel file.
Step 1
Click on 'Surveys', which can be found on the sidebar to the left side of the screen.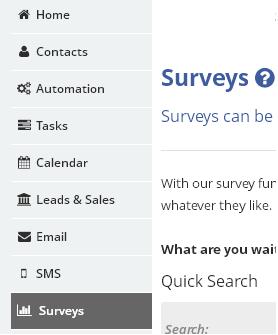 Step 2
At the top of the proceeding page, you will see three tabs. Click on the one labeled, 'Survey Reports'.

Step 3
You will now see a list of all your sent surveys. Click on the one that you want to view the Survey Results for to see this screen: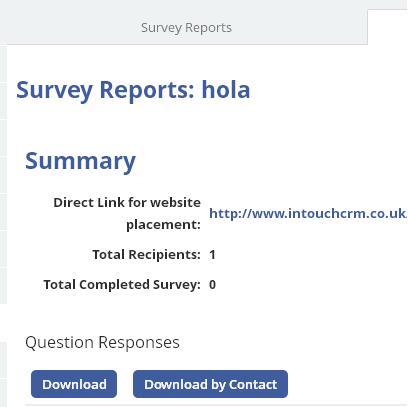 Simply click on 'Download' or 'Download by Contact' and follow the steps to download the file.
You have now Exported some Survey Results!