Using a HTML Email to send your email survey out, although it sounds really complicated when you follow these few steps, it'll feel like a breeze. The great thing about using this option to you, is that it enables you to track who has opened the survey, whether they clicked on the link to complete the survey - basically you will be getting all of the reporting functionality that you normally get when you send a normal email campaign - great huh?!
---
Once you have completed your survey questions you now progress to Step 3 Survey Templates.
Select the option Use an HTML email template

---
By clicking on Save and Proceed this then takes you through to creating your email template in our Drag & Drop editor: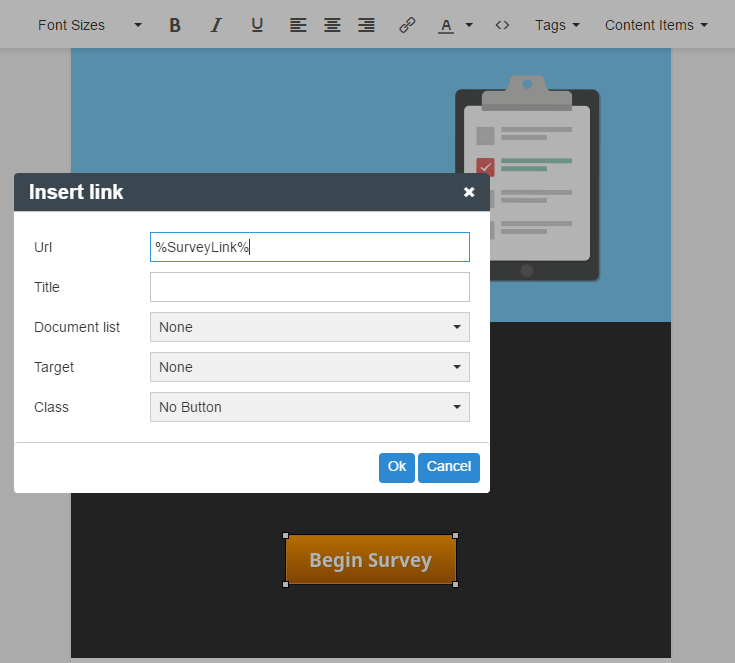 ---
Most of the content of the template is already done for you and you will notice also that the %SurveyLink% is already embedded behind the Begin Survey button.
So all you need to do next is to save and continue, add recipients (if you haven't already done so), then Review and Send.
You can either send immediately or schedule to send at a future date and time: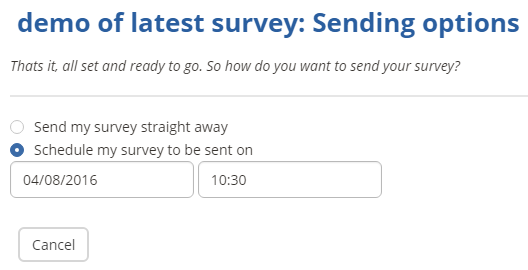 ---
---