If you have already created a task and want to link it to a Contact, the way to do this is as follows,
Step 1
Click on 'Tasks', which can be found on the sidebar menu to the left of your screen. You will see your list of Tasks here.

Step 2
Click on 'Edit this Task' button (pencil icon), then all you have to do is to search for the Contact Name within the Task name window by using the @ symbol after the name of your task, and then click to select your contact: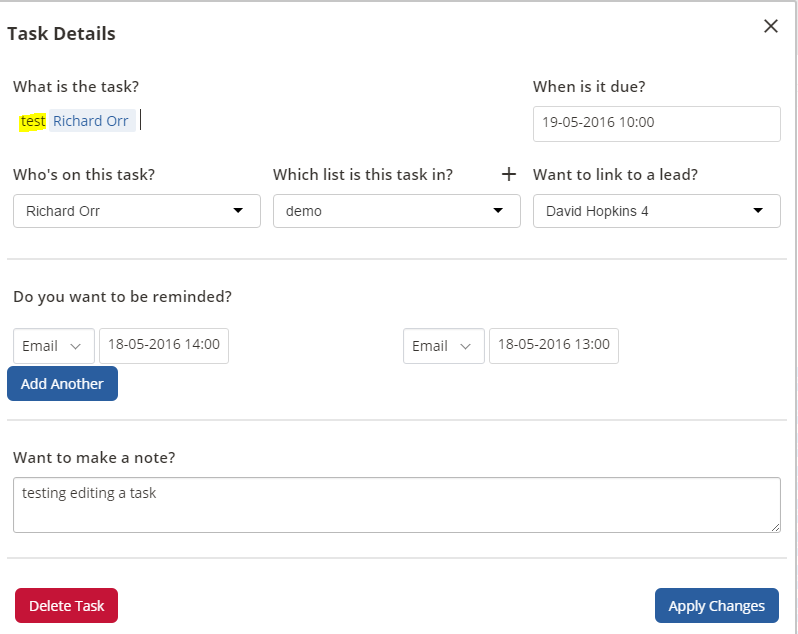 Step 3
All you have to do now is press 'Apply Changes'
The same process of searching for a contact by using the @ symbol in the Task name applies when you are creating a new Task.