The system allows you to not only create a form which can be embedded into your website, but it also allows you to use that form without having to make any changes to your site - in the form of a hosted forms.
These forms are simple, you go through the same process as before, but at the end of the creation process, you get the option for a Hosted version. So there is no need to hack at your website and trawl through code, it just works by you selecting your background colour, adding your logo and it's finished!
Simply copy the link and post it to where ever you want it to be!
Here's how!
You create your form in the normal way - Click here to find out how

When you get to the end of the form and the code is there to be copied, you can then click on Hosted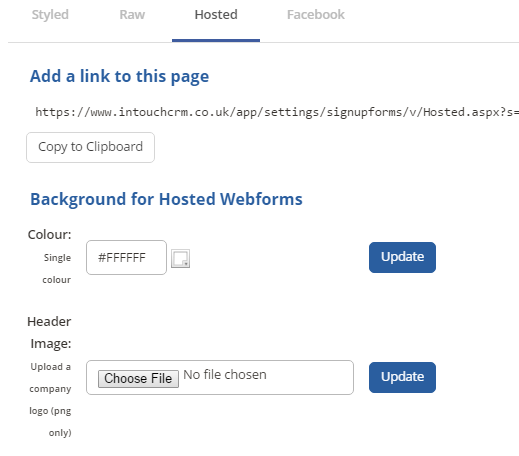 Once this is open, you can see the options to select the colour and the logo that you wish you use
As you can see from the screenshot below, you can click to bring up the colour picker or even enter the code of the colour you want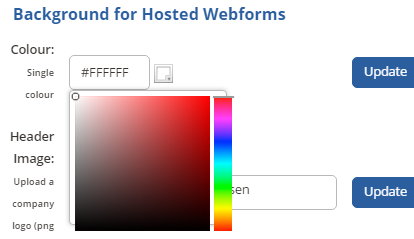 Next up is to add your logo, to make sure that you fully brand the page for your business

Finally, you get the preview the form before then copying the simple link and posting it everywhere you want!