To embed an InTouch web form on your Wix site, enter the Wix Editor for the page you wish to embed it on.
Click the (+) icon on the left menu bar to add a new element to the page.
Scroll down and click on the Apps option.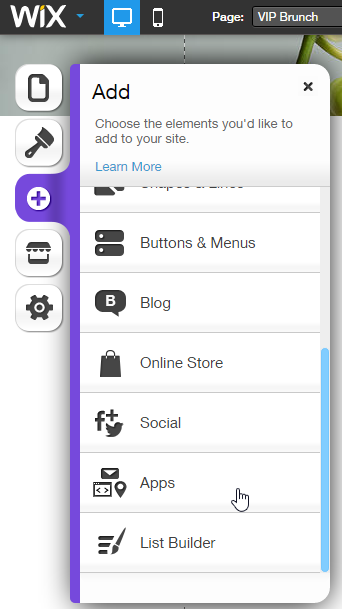 Then, from the Apps option, select HTML.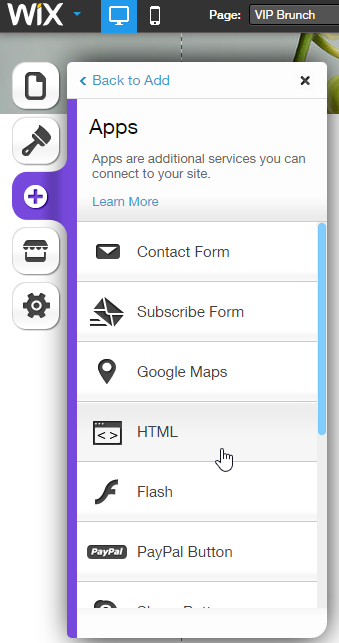 This will create a new HTML element on your page (a grey box). Drag the element to where you want the form positioned on the page.
Double click on the grey box. This will open the element editor. Under the Mode drop down menu, select "HTML Code"
Go to InTouch and select and copy the code for your Web Form. (We recommend using the Automatic Form code so that any future changes you make in InTouch to the form are applied on your Wix site automagically!)

Paste this code into the HTML element editor on Wix.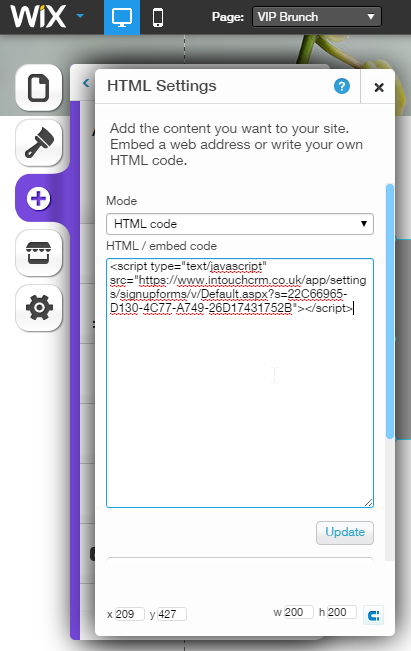 Click Update to finish adding the form. You may need to edit the size of the element on the page to show the whole form. You can now Save and Publish your Wix page!