There are a couple of ways within the system, that enable you to export the Contact History information, whether this is through the Contact History Section or the Interaction Report. The major difference between the two areas, is dependent on how much information you wish to export from the system, as the Interaction Report allows you to select how many Characters you wish to export from the notes field.
All you have to do, is go to the Contacts Section and click on Contact History, here you will be able to see the filter section where you are able to select which information you would like to see.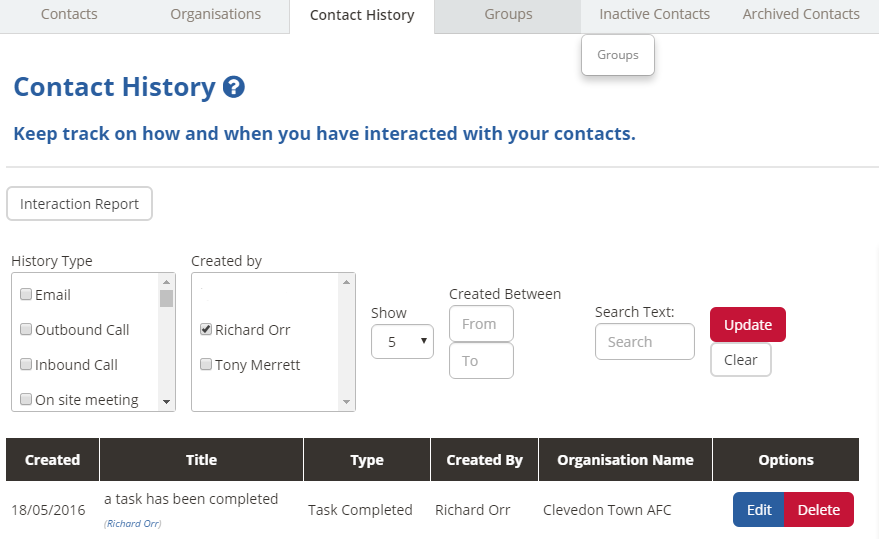 To select the filters you would like, all you have to do is either select the tick boxes, the dates or type in the text you wish to search on, and once you are happy click on "Update".
If you would like to export the information you have just filter, if you scroll down the page and below all of the results you will see an "Export" button. This will export the information in to a CSV file for you.