Uploading documents to the system is quite handy; if you wanted to keep track of any invoices, contracts, proposals, project plans, quotes, meeting notes (we think you might get the gist) so whatever useful documents you have your customers or organisation you can link to them and even email them!
Click on 'File Manager' located on the left hand side of the screen > at the top of the screen, there should be three tabs. Click on the one labelled 'Documents' and then "Add New Document"

---
Complete the necessary fields and once completed, click on the 'Create' button at the bottom of the page.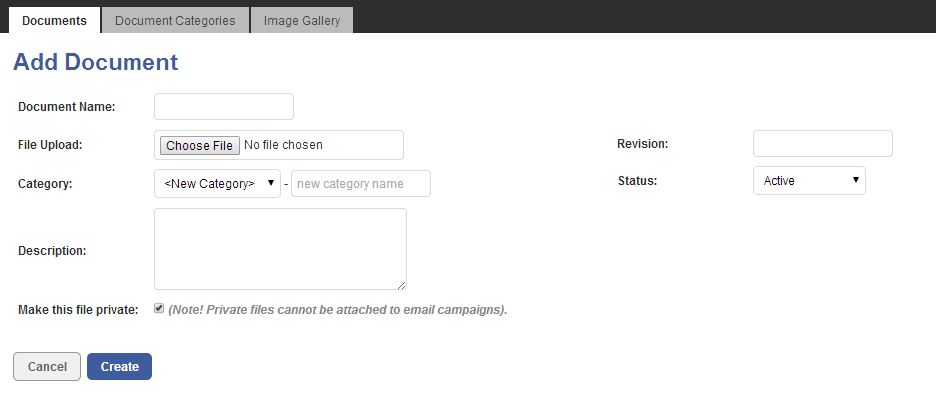 If it is the first time a particular document is added on, it is useful to insert 1 into the Revision field. Then when subsequent revisions are added you can just increase the number by 1 each time so that you know exactly which copy of the document you have on the system.
Please Note!
If you wish to link to Documents within an Email campaign, then you need to remove the tick in the "make this file private" section otherwise the document will not appear on the list to enable you to link it.
You can link a document to your contacts via the contact's More Options menu: