Switching to InTouch is a quick and simple process. To help you follow a logical sequence and to lay those all-important foundations, just follow the steps below:

Step 1
Export your list from MailChimp:
To open the View subscribers screen, navigate to the Lists page in your account
and click a list title.

The View subscribers screen shows the active list subscribers by default and has options for viewing segments of your list and exporting subscribers.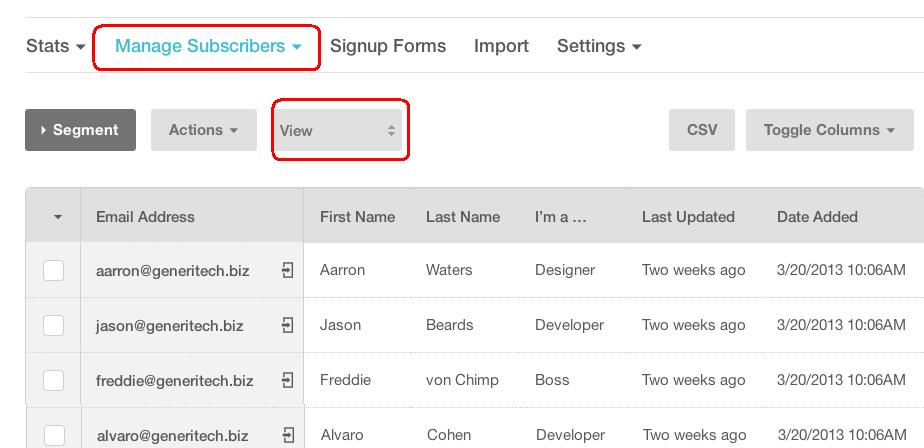 To view the unsubscribed and cleaned email addresses for a list, click the Subscribed drop down menu and select Unsubscribed or Cleaned.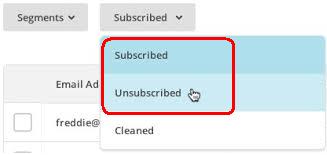 To export subscribers, first click theExport List button to go to the Subscriber Exports page where we prepare your file for download.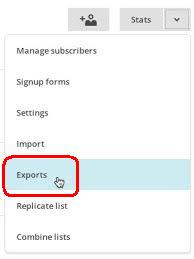 When the export is ready, click the Export button. Depending on the size of the subscriber export, it may take a few moments before your subscribers are ready for export.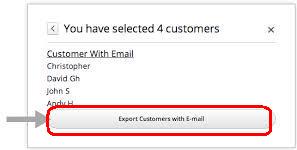 Lists are exported in CSV format. This is a very flexible file type that can be used in Excel, Google Spreadsheets, and other spreadsheet programs. The .csv file type is ideal for importing into InTouch.
Step 2
Complete the basic set up routine for InTouch including adding an email address and a contact name for Email approval. This will enable you to start sending Email campaigns quickly.
Step 3
Create your custom fields in your InTouch account in preparation for your imports.
You have the options of both Organisation custom fields and Contact custom fields.
To view the default Contact custom fields already in InTouch view this guide:
http://support.intouchcrm.com/articles/contacts/import-contacts-guide
and to prepare for creating your custom fields view this guide:
http://support.intouchcrm.com/articles/general-system/types-of-custom-fields
Step 4
Now you're ready to import your Organisations and Contacts.
To import your companies as Organisations, action a Business dataload:

http://support.intouchcrm.com/articles/organisations/helpful-hints-series-business-dataloads
and to action your Import Contacts:
http://support.intouchcrm.com/articles/contacts/import-contacts-guide
Step 5
There, that's it! You are now ready to use the great functionality which InTouch has and it is right at your fingertips!
Why not start by creating your first email campaign and send it out to wow your prospects / customers.
Don't forget that you can segment your contact database by Groups and Custom Fields and you can run Reports to filter on that powerful information!
When you've created your first Email campaign you have the sending options of :
All Contacts
Individual Contacts
Groups
Reports
Visit our Support Site for more guidance: http://support.intouchcrm.com/