If you have a number of contacts that you wish to link to organisations then you are able to do this really simply and easily.
First we always suggest to import your organisations in to the system. Once you have done this, you need to load in your contacts.
A little house keeping will be needed, yes we know this can be a bit of a task but it is essential to ensure good and organised data management. So, make sure in your contact data that you have a column with the organisations in (and ensure there are no spelling errors otherwise the system will not be able to make the link).
Once you're ready and happy with your data, simply load in the contact information.
It is important to remember in the field mappings stage to select "Company Name" (which is the Name in the Organisation Dataload).
(If you already have contacts in your account remember to do the duplicate processing and if you would like to add them to a group select the relevant one or create one)
Now, the important box to tick is the "Link to Organisation"

Then all you have to do is click "Ok, Import my CSV file".
---
If you are just adding one customer in to the system and would like to link them to an organisation, there is a really easy way to do this.

To begin if you create the contact, within this option you will be given the opportunity add a Company Name.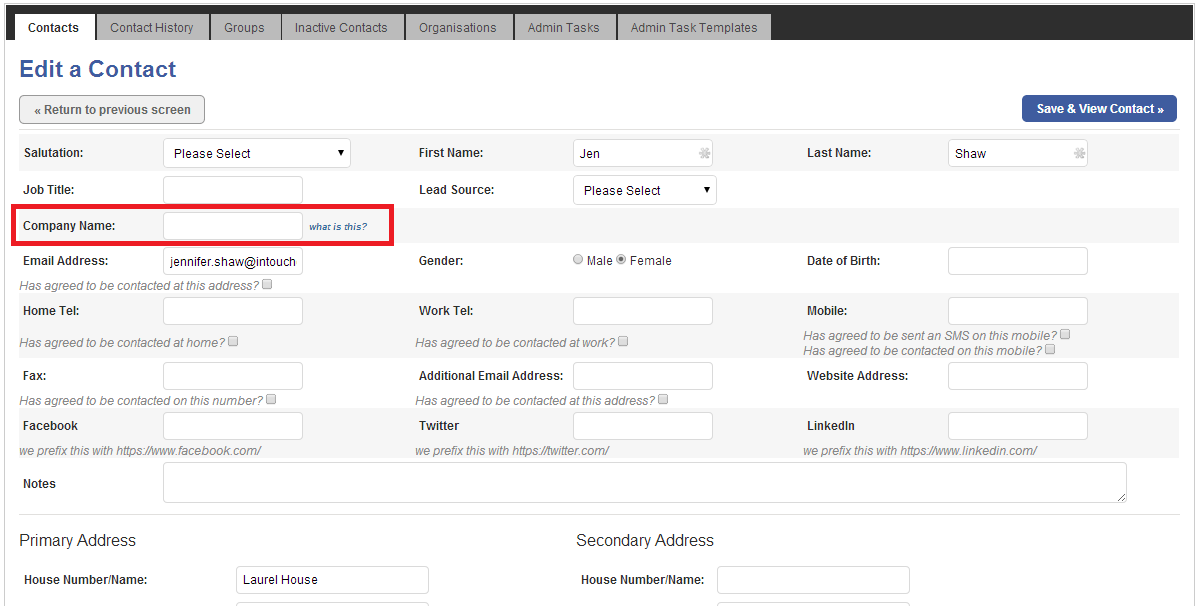 If the company already exists it will allow you to select the relevant one from the list or it doesn't it will allow you to create it and then if you want to add further information, simply go in to the organisation section and make the amendments.