You may have seen that we frequently ask you to either import or export a CSV file this is the basically a file which has no formatting that allows you to upload it in the system.
If you would like to import your customer contact information in to the system. So if you have the information saved on an Excel spreadsheet all you will need to is save it as a CSV (Comma delimited).
To do this, if you open up the relevant spreadsheet. Go to "File" and click "Save As"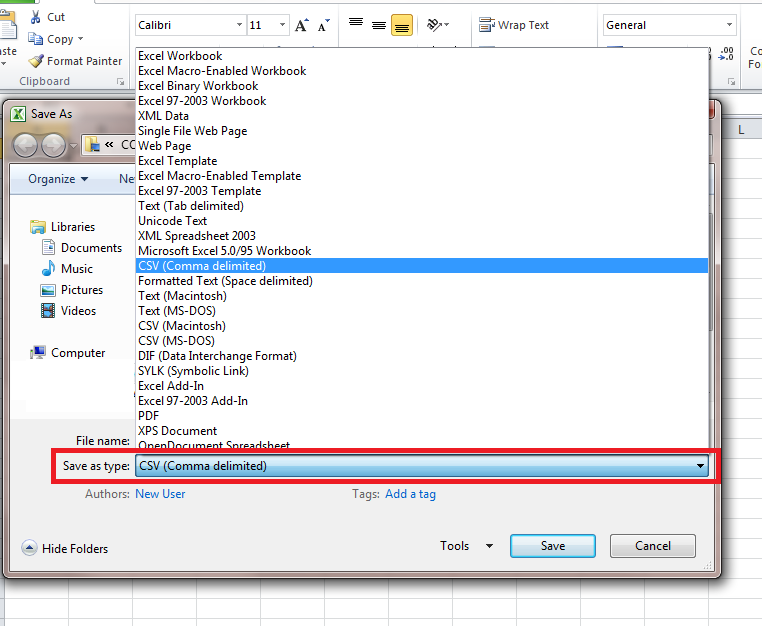 You will then see the window as shown above. Type in the relevant file name and click the down drop menu "Save as type" and select "CSV (Comma Delimited).
Once you're happy click "Save" and now you're ready to import that information in to the system.
---
Here are further documents which may be of interest to you:-
How do I download my address book/ Contacts from Microsoft Outlook